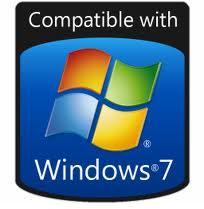 Did you know that only those who have been officially certified by Microsoft can use the Windows 7 compatible logo you see on the left?
Sadly, a lot of people online misuse this image. They put it on their sites to try and pass off their software as something that has been tested and certified by Microsoft as perfectly usable for their Windows 7 operating system.
We here at DriverFinder do not believe nor support such tactics. We have submitted our software to the Microsoft Compatibility Center months ago and have been officially using the logo you see above since.
Please go ahead and click here to visit Microsoft's Compatibility Center and see DriverFinder featured there as being 100% Windows 7 compatible for both 32-bit and 64-bit systems. This is just one of the ways we ensure that our product works best for you. Please do check our Integrity Statement as well to see the many ways we ensure your safe and secure use of DriverFinder.
Thanks for your time!
DriverFinder Team
We are sorry that this post was not useful for you!
Let us improve this post!
Tell us how we can improve this post?