NEW Windows Drivers
Ready for Download
---
Problems with your PC hardware devices? Experiencing device driver errors? That's not really surprising. When you install or uninstall programs, upgrade or downgrade your Windows® system, when you plug or unplug devices on your computer, or when your PC gets infected with spyware or a virus... there's a big chance your device drivers get damaged in the process.
And even if installed driver software is not corrupt, it's recommended to update drivers to their LATEST versions so you don't miss new product features or new functionality PC manufacturers have introduced via their drivers.
To find the latest matching Windows drivers for your computer, use award-winning DriverFinder.
How to Install DriverFinder and Download
New Windows Drivers:
Wait for the download to complete (if you're using MS Edge).
Click Save File (if you're using Chrome or FireFox).
Double-click dfinstall.exe to install.
Register for the full feature version.
Click Start Scan in DriverFinder to check for new drivers.
Download and install the latest Windows drivers recommended!
BEST Windows Driver-to-PC Matching – Driver Compatibility Guaranteed
Mismatched drivers can mean serious problems for your computer so you need a tool that is laser-specific with it's driver software recommendations.
From the minute you open DriverFinder and run a driver scan, you can see it accurately detect your PC brand & model.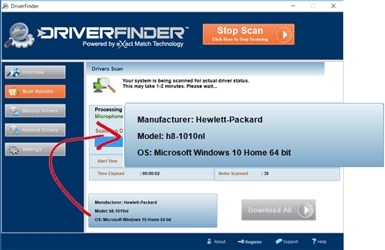 DriverFinder will then thoroughly scan your PC and all connected devices (including UNPLUGGED ones like your MP3 player, webcam, USB devices, etc.)
Next, it will search its database of millions of drivers and locate the latest, official device drivers suited for your PC brand and model, and Windows® operating system.
FREE Access to Certified PC Technicians with Registered Version
Here's another reason why MILLIONS of users prefer DriverFinder. Our friendly Customer Support staff is backed by a highly-capable Technical Team that pretty much busts any PC problem you have!
Click Here to Scan Your PC for
Missing or Outdated Windows Drivers Now!
Updates Windows Drivers
---
DriverFinder is an advanced driver scanning, updating and downloading utility for Windows-based PCs. Individual drivers may be available freely by manually visiting device manufacturer websites. Activate the full version of DriverFinder for a one-time low fee of only 29.95 USD for a year's access on up to 3 PCs.
---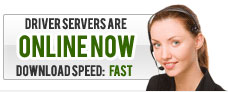 ---
Database Updated: January 21, 2022
Your OS: Windows
Download Size: 16.2 MB
Driver Scan Time: 0:00:57 seconds
Old Drivers = Costly PC Problems
---
Windows Crashes With the Blue
Screen of Death.
Devices That You Plug Are Not
Recognized.
PC Hardware Not Working Properly.
Device Manager Shows "Unknown
Devices".
USB Devices Not Detected.
No Sound or Poor Audio Quality.
---
New Drivers = Extended Benefits
---
PC Recognizes All Hardware Devices.
No More BSOD Problems;
No PC Freezes or Crashes
Windows Can Access USB Devices.
No More Device Related Error
Messages.
Smooth Video Playback.
Long Laptop/Netbook Battery Life.
Windows Sound is Working.
PC Device Conflicts Resolved.
Device Manager Shows No Yellow
Question Marks.
CD/DVD Drive Can Read And Play
All Discs.
---