About DriverFinderPro
DriverFinderPro.com is the official website for DriverFinder, a driver update software utility created by DeskToolsSoft for Windows XP, Vista, Windows 7, Windows 8, Windows 10, and Windows 11 users (32- and 64-bit systems).
DriverFinder is a premium service that simplifies the identification, matching, downloading, and installation of drivers for Windows-based PC users. The software and its backbone, the constantly-updated driver database, has been developed from the ground up for nearly two years by a group of IT professionals with a combined experience of over 60 years in the industry.
The program ensures that you get the correct device drivers for all your hardware devices in a safe and easy way. When you cannot get your driver through the Windows Update service or by manually searching, DriverFinder may still offer you a solution. Drivers can be optional in Windows Update, or not WHQL certified, or simply not available online in the manufacturer's support site anymore.
---
How DriverFinder Works:
STEP 1:
Accurately Detects Your PC and All Devices
DriverFinder will identify your PC brand & model as well as all hardware devices.
This will help ensure that you receive device drivers intended for your specific computer and devices.
STEP 2:
Scans Your PC to Display the Latest Drivers for Download
DriverFinder will compare your currently installed drivers to our continuously updated DEVICE DRIVER DATABASE (DDD).
A combination of automatic and manual processing is used to ensure the latest drivers are available to you.
STEP 3:
Download and Install Drivers
The Pro version of DriverFinder allows you to automatically install updated drivers on your computer. In the free version you can download and manually install the drivers.
---
Safe to Use:
We have made the program easy-to-use. After installation, the basics are scan and update. During the processing, an automatic backup is made of each driver before installation.
In the Pro version, there is an option to make automatic Restore Points, which make it easy to revert back to a previous system configuration. The Restore option is also available in the Pro version to roll back to a previous driver version.
In case you do have problems, our Tech Support which is free with the Pro version, can help you instantly.
The program is a stand-alone solution. No addittional, thrid-party software is installed. For further information, we would like to point you to our Privacy Policy and Integrity Statement.
---
DriverFinder Quick Links:
Quick Look at our User Interface: Driver Finder screenshots.
Latest Drivers: Click here to access our 24/7 driver feed.
Questions?
Click here to access our FAQ.
Click here to access our 24/7 Customer Support portal.

Driver Updates
DriverFinder is an advanced driver scanning, updating and downloading utility for Windows-based PCs. By downloading, you agree to have read and accepted the
License Agreement
and
Privacy Policy
. Individual drivers may be available freely on manufacturer websites. Activate the full version of DriverFinder for a one-time low fee of only USD 29.95 for a year.
Safe & Secure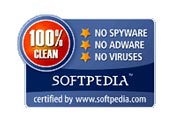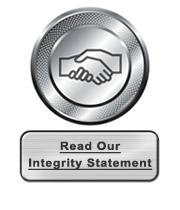 PC Requirements
Windows 11,
Windows 10,
Windows 8,
Windows 7,
Vista & Windows XP
300 MHz Pentium or higher CPU
256 MB RAM
16 MB hard drive space
Space for driver downloads and backups
800x600 true color or better resolution
Internet connection
Company Info