Activate DriverFinder And Download The Drivers You Need
DriverFinder Benefits for You
NO MORE MANUAL DRIVER SEARCHING
DriverFinder is your all-in-one driver updating solution.
No need to be a techie to know what's wrong with your system or spend hours looking for the right driver to fix it.
NO MORE INCORRECT DRIVERS INSTALLED
DriverFinder's eXact Match Technology ensures you get the RIGHT drivers… every single time.
Mismatched drivers are BIG headaches. They can cause more problems for your computer and can be costly to fix too.
MAXIMUM PC PERFORMANCE
DriverFinder ensures your devices are working at optimum levels.
New drivers ensure you have the latest device functionality from hardware manufacturers.
ALL YOUR DEVICES WORKING
Fix the problem with DriverFinder. Sound not working? Missing driver? USB not recognized? Bluescreen? Video problems? Network issues? Webcam not working? Solve it in minutes.
YOUR PC SAFE, OPTIMIZED, AND UPDATED
DriverFinder helps protect your system.
Drivers operate at a high access level in the operating system. Older drivers can have software bugs that can be exploited by malicious people. This is one of the reasons manufacturers release new drivers all the time.
Select Your License To Update Your Drivers:

30-Day Moneyback Guarantee.
Your drivers updated or your money back.

Free Premium Support.
Got a question? Get an answer quickly with our industry-leading '24-hour response time' guarantee.
Tested, Certified, And Trusted By The Software Industry
Safe. Clean. Secure. You're in great hands with DriverFinder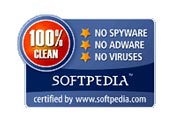 What's Next After I Choose My License?
You will receive your unique

license code within 30 seconds

after purchase.
Click the

Activate

button inside DriverFinder and enter your license code.
Scan your PC for the latest driver recommendations.
Download and install the drivers you need.

Unlimited scans… unlimited downloads…

for the duration of your license.
What Our Customers Say:
Disclaimer: The testimonials below are mostly relayed to our Customer Support team. We do not solicit these Testimonials. They are simply relayed by happy customers to us. We highly protect the privacy of our customers so nothing further than the most basic information is provided about them below. All testimonials can be verified upon request.
"Your SW is the 4th I have purchased and the first that worked…"
- Richard C., USA
"Thank you so much for your help. I now have sound and it's a wonderful thing."
- Raewyn H., New Zealand
"Thanks for what you have done so far. Good news is "It worked" no problems with sound anymore."
- Constant R., NL
"Problem solved. CD/Rom Driver has been reinstalled."
- David K, USA
"You've got another success story. Installation of Sound Max download did the trick. Thank you for your timely help."
- Alfred G, California
"Thank You so much! I am so illiterate with computers and you walked me through my problems and I have sound… I am very glad I decided to purchase this product instead of taking my computer in for an expensive repair. Thank you again! Problem solved! "
- Julie H., USA
"Bingo! I am back up and running with the printer."
- Charles O., California