Site Map
---
The following links below are all the web pages available on the DriverFinderPro.com website. If you are not able to find what you are looking for here, please contact support with your question or concern.
Main
Home Page
This is where you can learn about all the benefits of DriverFinder.
Features Page
This is where you can view and compare all the features of DriverFinder.
Screenshots Page
This is where you can view screenshots of the DriverFinder GUI.
Download Page
Still haven't downloaded the WORLD'S BEST driver updater yet? What are you waiting for? Grab your copy! Just click here and download it today!
Register
Need to register your copy of DriverFinder? Just click here.
Affiliate Sales
Are you an affiliate marketer? Want to make 75% of all DriverFinder sales PLUS monthly bonuses? Visit our Affiliate Page to get started!
Company News
All the stuff you want to know about the hard-working company behind DriverFinder.
Driver Feed
Our driver database is growing 24/7. Here you can view a LIVE snapsnot of drivers being updated.
Software Awards
DriverFinder has won multiple 5 star software awards! You can check them out here.
Customer Testimonials
We don't like to toot our own horn but we'll let our user's do it :) Just check out what other's have to say about DriverFinder.
Technology Blog
Keep up to date on PC technology news, tips and driver updates on our blog.
Support
Customer Support
Need help with DriverFinder Found a specific bug or problem in our software? Please contact us at our support center.
Product FAQ
Have a general question about DriverFinder? Be sure to check out our FAQ's page.
Uninstall Instructions
Need to uninstall DriverFinder for some reason? Instructions are here.
Return Policy
Need to return your DriverFinder license for some reason? Policy is here. (Product will be disabled).
Legal
Privacy Policy
Any personal information is safe with us. Check out our privacy policy page for more.
Terms of Use
Here you can read our terms of use policy regarding downloading and using DriverFinder software.
End User License Agreement
Here you can read our EULA regarding downloading and using DriverFinder software.
General Site
Site Map
Your here now :) This is our list of all pages available on the DriverFinder website.
Driver Updates
DriverFinder is an advanced driver scanning, updating and downloading utility for Windows-based PCs. By downloading, you agree to have read and accepted the
License Agreement
and
Privacy Policy
. Individual drivers may be available freely on manufacturer websites. Activate the full version of DriverFinder for a one-time low fee of only USD 29.95 for a year.
Safe & Secure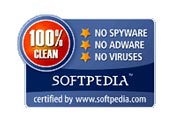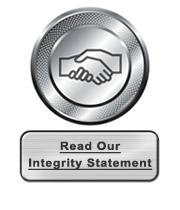 PC Requirements
Windows 11,
Windows 10,
Windows 8,
Windows 7,
Vista & Windows XP
300 MHz Pentium or higher CPU
256 MB RAM
16 MB hard drive space
Space for driver downloads and backups
800x600 true color or better resolution
Internet connection
Company Info